Hello!
A few weeks ago I shared with you all my 10 favourite Walt Disney Animated Feature Films and now the time has come to move onto the Live Action department of the Walt Disney Studios.
Over the years, Disney has come out with some great live action films, some of them hybrids of live action and animation, and they're classics that we all treasure. When I was flicking through a list of all the live action films to come from the studios, I realised that I've not seen many of them at all. I might have caught half an hour of a film here or there if it was being shown on tv, but there aren't a lot that have stuck with me in the same way the animated films have. However I have managed to scrape 10 /11 together. So let's get going.
---
Side note – I'm not ranking these. The number they're given does not give an indication of where they sit on a scale of 1 to 10. Also warning of spoilers if I start to ramble to much.
1# Mary Poppins:
I said above that I wasn't ranking these but if I had to choose one favourite out of all the ten films I'm going to mention, Mary Poppins would probably be that film. It's a classic Walt Disney film that we all treasure. It has that sprinkling of magic, pixie dust, great characters and actors, a well driven plot, and brilliant music. Walt Disney poured his heart and soul into this film and it shows. It has that realistic London feel but we're transported beyond that into a world full of dreams, laughter, innocence and hope. At the end of the day it's a story about the Banks family coming together with the help of Mary Poppins and that's what the film does. It brings people together and it's still a film that touches the heart of many today. The fight for the film rights was long but well worth it in the end. I also don't doubt that the stage adaptation is just as fantastic.
2# Bedknobs and Broomsticks: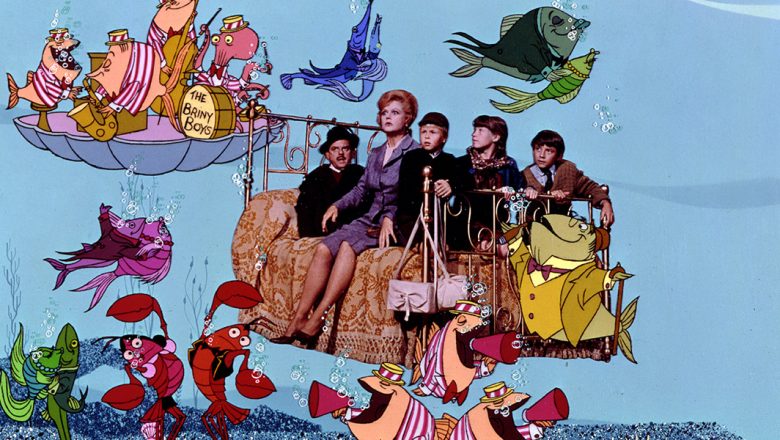 I find that this is a similar film to Mary Poppins. It's set during a time of great strife (England during WWII) and whilst that is a driving force behind Miss Price's motivations, we're sent to worlds of imagination and magic full of great Sherman Brother's music. Not to mention we have David Tomlinson again playing another important male protagonist!
3# Enchanted:
If you saw my post from a few weeks ago, you won't be surprised at this entry. Only Disney can parody itself and create a well meaning, happy go lucky film at the end of it. Alan Menken's music is great, and the cast and characters are fabulous – not to mention cameos from some our well-loved Disney legends! (Jodi Benson, Julie Andrews, Paige O'Hara to name a few). It is also the film that brought me and one of my closest friends together so it will always mean a lot to me.
4# 101 and 102 Dalmatians
You know when I said that I had 10/11 films together, technically I do because both of these films were made separately, even though they're of the same world. I'm including them as one film because I can't put one against the other. For me, what made these films was the villainy and humour that Glenn Close brought to Cruella. She's the villain you love to hate, who also had some brilliant henchmen in 101 Dalmatians with Hugh Laurie and Mark Williams. Separately, those two actors are fantastic but together they create a team that you can't fabricate anywhere else.
There's also the love stories between the couples – Roger and Anita, and Chloe and Kevin. I particularly like Chloe and Kevin because they learn a lot from each other. They also remind me a lot of both Lady and Tramp, which 102 Dalmatians does mirror somewhat.
Whenever I want some fur-raising fun and relaxation, these are the two main films I will reach for. Plus, who doesn't love the crazy antics at the hands of hundreds of adorable dalmatian puppies!
5# Pete's Dragon
Here of course I mean the original film with Mickey Rooney and Helen Reddy, and not the new version that Disney will be releasing some point soon. This is one classic film that I've only come across within the last 5 years or so and I love it a lot. There's a real sense of innocence and friendship to this film and alongside the great mix of characters and an animated Elliot the dragon. That's what keeps me coming back for more. Not to mention that the music is pretty good too – particularly Candle on the Water and Brazzle Dazzle Day!
6# Pirates of the Caribbean: Curse of the Black Pearl
Yo ho, yo ho a pirate's life for me! It's the film that set off a great franchise full of action and pilfering, and made Johnny Depp a household favourite. My mom and I watched this film a lot along with Dead Man's Chest and it was just one of those films that took us into a world we've never before inhabited. We were also fans of Orlando Bloom and Kiera Knightley so I think that played a part too. I've not watched it for a while but one of the things that makes this film and the franchise memorable for me is the musical score. Hans Zimmer was a genius to come up with such a great piece of music that evokes so much emotion and passion. It wouldn't be Pirates of the Caribbean without it, even if we still have the classic Yo Ho, Yo Ho A Pirate's Life For Me from the park attractions.
7# The Parent Trap:
And here I'm going for the 1998 film starring Lindsay Lohan, Natasha Richardson, and Dennis Quaid. Every time it's shown on tv, I have to watch it. It's funny, charming, and just a great story of two sisters connecting whilst bringing their family back together. I think Lindsay Lohan did a fantastic job playing both Hallie and Annie because it couldn't have been easy trying to be both American and British, especially in those scenes where you've got have both Hallie and Annie talking to each other.
8# The Princess Diaries II : Royal Engagement
Yes, a sequel to a Disney film that I wholeheartedly prefer over the original! The reason for that is because it is its own story and doesn't have anything to do with the Meg Cabot series. I remember being given this dvd as a birthday present from my aunt, and it became my most watched Disney film. I couldn't go a week without watching it because I loved it so much. Princess Mia was a great character for me to love at that time because she was full of heart, mature but innocent and silly at the same time, naive, clumsy, selfless – aka human. She knew she'd been given a lot and she wanted to make a difference to those people who mattered. What else is great is Julie Andrews as queen because she is just classy, relatable, and someone you'd want by your side. I particularly love that she references Mary Poppins in the mattress surfing scene – "I've done a lot of flying in my time." There are some pretty memorable scenes from this film – mattress surfing, Mia letting all the children (including an adorable younger Abigail Breslin) walk with her in the parade, the ball, Chris Pine riding a Penny Farthing bicycle, oh and especially the wedding…
Moving on, the message of this film is something else that has still stuck with me. Whenever I hit a rough patch, I always think of a quote that is also in the first film – "courage is not the absence of fear, but rather the judgement that something else is more important than fear."
It also showcases some brilliant songs, most notably for me being Breakaway by Kelly Clarkson, and Crowning Glory sung by both Raven Simone and Julie Andrews.
9# The Muppet Christmas Carol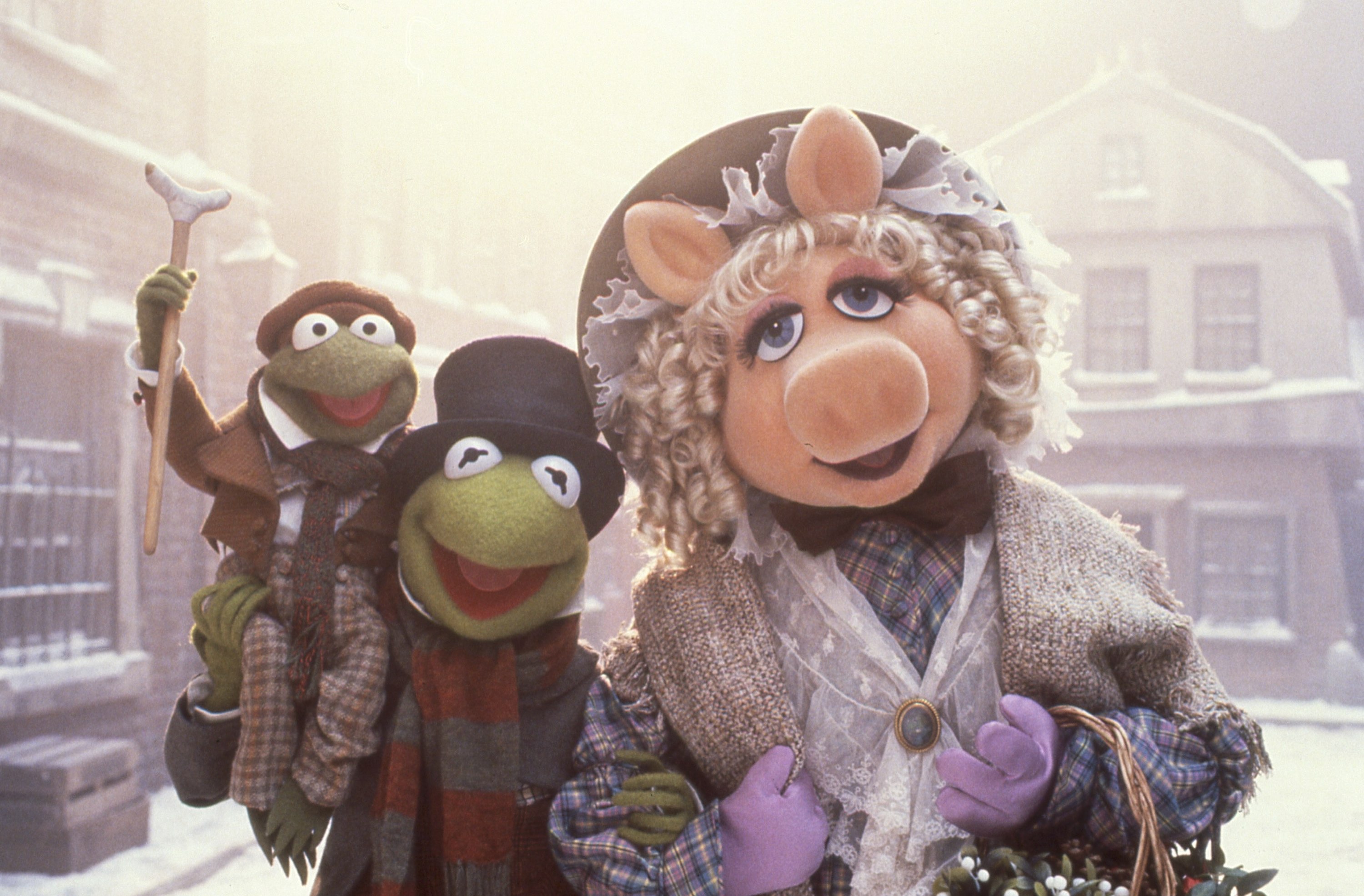 If I had to watch one live action version of A Christmas Carol for the rest of my life, it would be this one. To me it encompasses everything the original Dicken's story was meant to evoke, along with the aspects that make the Christmas holidays such an important time for many people. I have to watch this film every year in December and it is a right of passage because it means that afterwards the holidays and last minute preparation can really begin.
10# The Chronicles of Narnia: The Lion, the Witch and the Wardrobe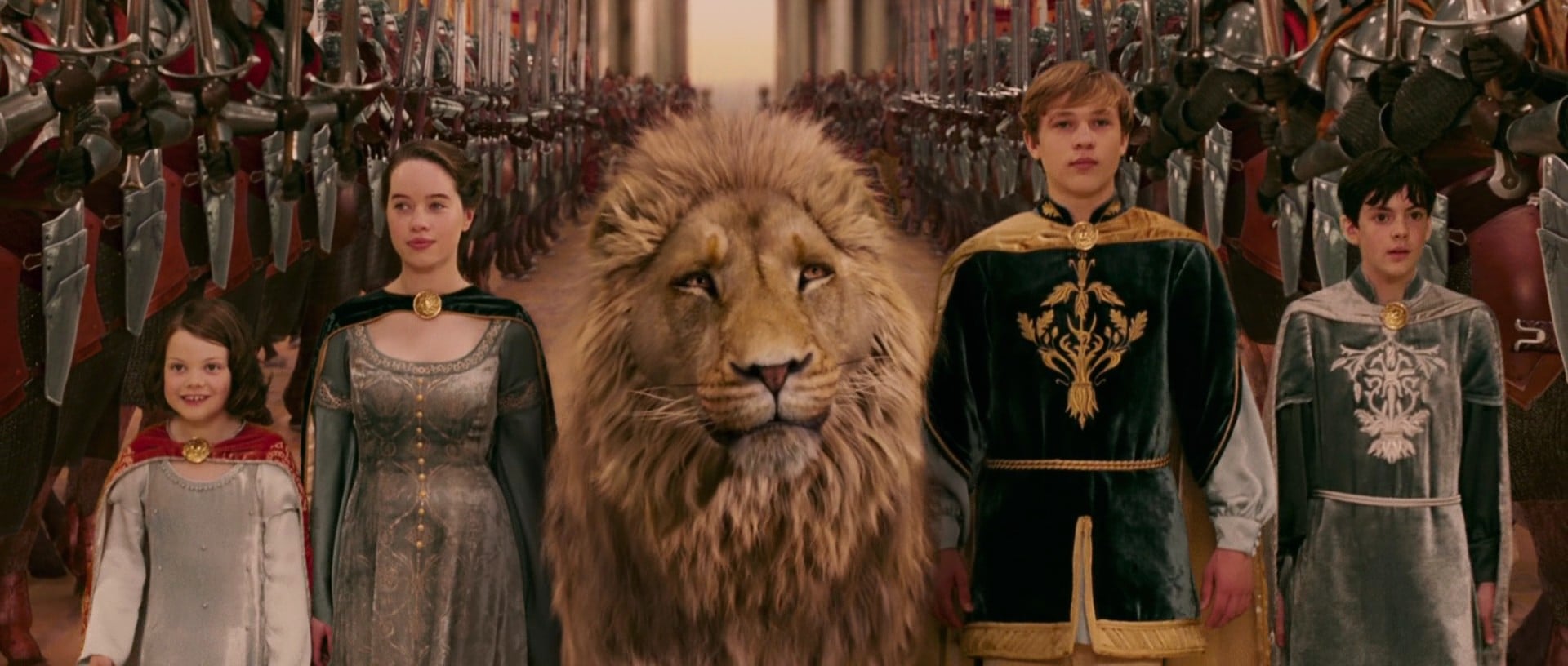 It has been a while since I've seen this film but it's one that I've always enjoyed. The book was always a favourite of mine growing up and it was what threw me into a long standing love of fantasy fiction (along with His Dark Materials trilogy but this a Disney ramble not a book ramble). Whenever Disney and Walden Media collaborate – also worked together on Bridge to Terabithia – they create great stories and visual masterpieces, and this film was no different. What essentially carries the film are the cast and I think that they did a fantastic job portraying characters that everyone knows and making them their own. The last thing I truly love about this version, especially over the BBC serial that terrified me when I watched it at primary school, is the addition of the song Wunderkind by Alanis Morrisette which is sung over the end credits. It does the amazing job of describing both Narnia and the character of Lucy Pevensie, and knits the entire film together.
---
These are my 10/11 favourite live action Disney films. What are yours?
Thanks for reading and have a brazzle dazzle day!